Presentation Resources for Trainers and Managers
Thoughts on Thinking, Structuring and Delivering Training

| | |
| --- | --- |
| Posted by Metamorph Training Pvt Ltd on September 13, 2009 at 7:44 AM | comments (4519) |
Think of the last presentation you attended. Do you recall what was covered in the presentation? If you remember more than 2 /3 points covered, then it is probably because the presenter summarized the presentation at regular intervals.
Since most presentations have al linear flow, it is easy to forget what was covered at the start. Summarizing need not be a boring acitivity. Here are some interesting ways of summarizing
- Conduct a fun quiz of points covered
- Ask questions and let audience answer about what was covered

- Use an example/ case study to check understanding and memory

- Request audience members to participate in revision
- Ask audience to solve problems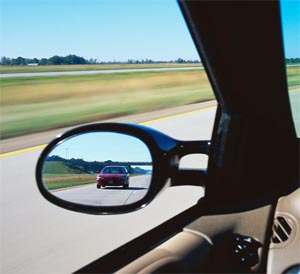 Whatever method you use, summarise as often as you can. It gives the audience a clear view of where your thought flow started from.
| | |
| --- | --- |
| Posted by Metamorph Training Pvt Ltd on September 7, 2009 at 12:05 AM | comments (293) |
When you need to make a presentation at short notice, you do not have much time to beautify it or think about peripheral things. So, where do you begin and how do you ensure you make maximum use of the time you have available?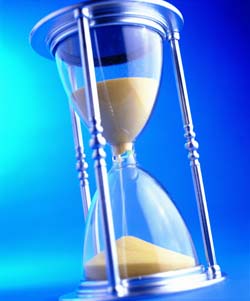 Answer 3 simple questions:  
- What do I want to say - My message
- What should the audience do after hearing it - Their action
- How will I say it - My words
The best way to put across  points in a creative and memorable way is to use analogies.
To make it memorable
1) Use examples around you in the auditorium or
2) Personal experience about dealing with similar situation
These are things that do not require much practice to speak about.
Their action: follow my advice.
Practice - if you ever expect to give presentions with 15 minutes notice, then practice speaking with analogies frequently.
Example 1:
Give a speech to people who have newly joined the organisation.
My message: Welcome them
Their action: They need to feel comfortable and good about being here.
My Words: 12 years back when I joined this company, I stood there, like you feeling hopeful ane excited about starting a new phase of my journey. I felt like a baby just born sitting here looking at the acivtity around, wondering all it was about...
I would like to welcome you all as you take your baby steps towards the wonderful journey ahead.
Example 2:
A speech on how you attained success in insurance world and became a platinum employee of the year.
My message: Share my success secret
Their action: Follow my success
MY words:
Imagine building a tower with these coins in your pocket. One on top of another, then another, then another.... After a while it becomes difficult to ignore what you have already built. You want to be careful about not knocking it over. Once you have that fear in your heart, these coins will most likely get knocked down.
Instead if you think of each coin individually, then the challenge becomes simple. There is no fear and when you stand back and see what you have achieved you will surprise yourself.