Presentation Resources for Trainers and Managers
Thoughts on Thinking, Structuring and Delivering Training

| | |
| --- | --- |
| Posted by Metamorph Training Pvt Ltd on September 13, 2009 at 7:44 AM | comments () |
Think of the last presentation you attended. Do you recall what was covered in the presentation? If you remember more than 2 /3 points covered, then it is probably because the presenter summarized the presentation at regular intervals.
Since most presentations have al linear flow, it is easy to forget what was covered at the start. Summarizing need not be a boring acitivity. Here are some interesting ways of summarizing
- Conduct a fun quiz of points covered
- A...
Read Full Post »
| | |
| --- | --- |
| Posted by Metamorph Training Pvt Ltd on September 7, 2009 at 12:05 AM | comments () |
When you need to make a presentation at short notice, you do not have much time to beautify it or think about peripheral things. So, where do you begin and how do you ensure you make maximum use of the time you have available?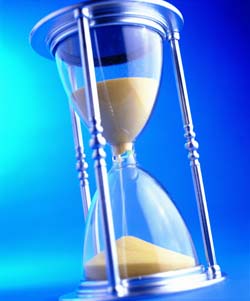 Answer 3 simple questions:  
- What do I want to say -
Read Full Post »